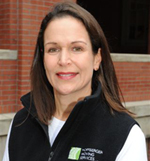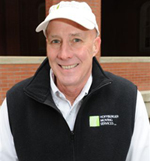 Hoffberger: Moving You Ahead
Hoffberger Moving Services LLC, an independent commercial moving and storage company, is a woman-owned small business serving the Baltimore-Washington metropolitan area and points throughout the United States. We are certified by the Maryland Department of Transportation, State of Maryland as a MBE/DBE (Minority Business Enterprise/Disadvantaged Business Enterprise).
We offer comprehensive, safe, and hassle-free relocation services for industry leading companies, government offices, hospitals, research facilities, warehouse facilities, libraries, and museums.
At Hoffberger, we never forget that your relocation project is about more than moving things from point A to point B. Moving is about positioning your organization for future growth. We are committed to offering the same high level of care and service – on time and within budget – whether we are moving an entire hospital or office complex or simply relocating a few workstations.
To minimize disruptions to your organization, we are available 24 hours a day, 7 days a week throughout the year.